Free UK shipping on all orders over £20.00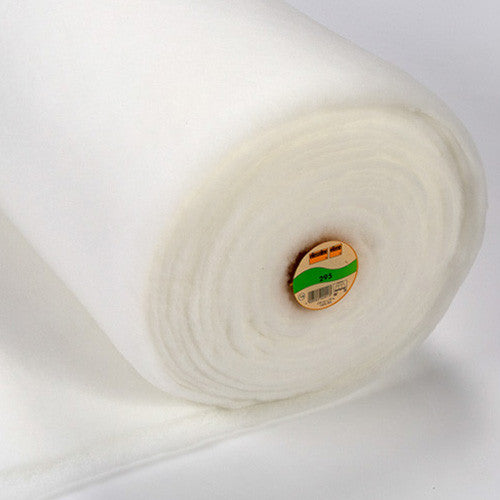 Batting 295 ~ Vilene High Loft Volume Fleece
£3.20
We have run out of stock for this item.
Batting 295 High Loft Volume Fleece from Vlieseline/Vilene, part of the Wadding collection. 

Extraordinarily light polyester wadding with the greatest volume and a lovely, bouncey feel. Particularly high quality with a delicate, super smooth and soft finish.
For warm clothing. Also ideal for particular voluminous effects in quilting and patchwork projects such as bedspreads and wall hangings.
100% polyester | Loft ~ 10mm
Weight ~ 120g/sqm | Roll width ~ 150cm | Machine Wash up to 30 °C