Free UK shipping on all orders over £20.00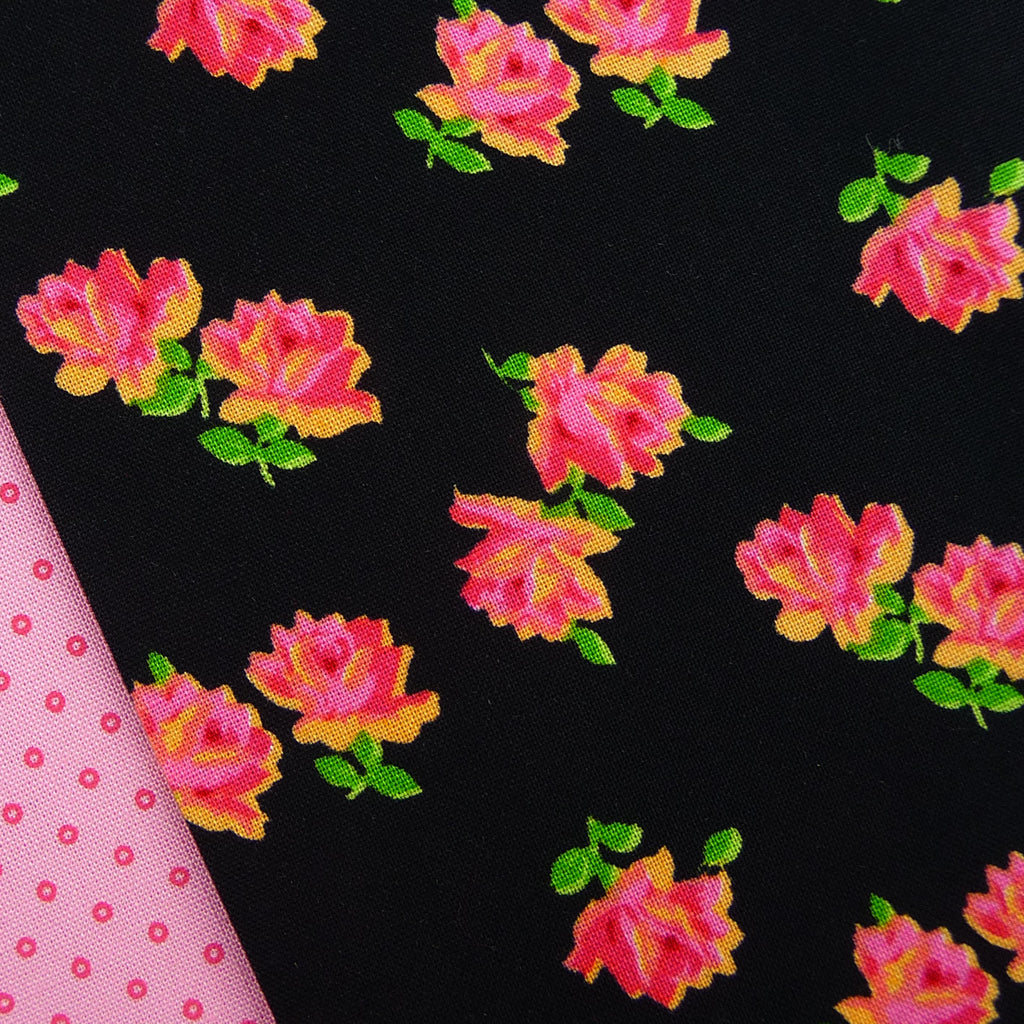 We have run out of stock for this item.
Rosie Bloom in pink and black from Lakehouse Dry Goods.
The fabric is a good medium weight cotton with a smooth, soft finish, perfect for quilting and craft projects.
Each flower is around 2.5cm wide.
100% cotton
Weight ~ 145g/sqm
Warm wash