Free UK shipping on all orders over £20.00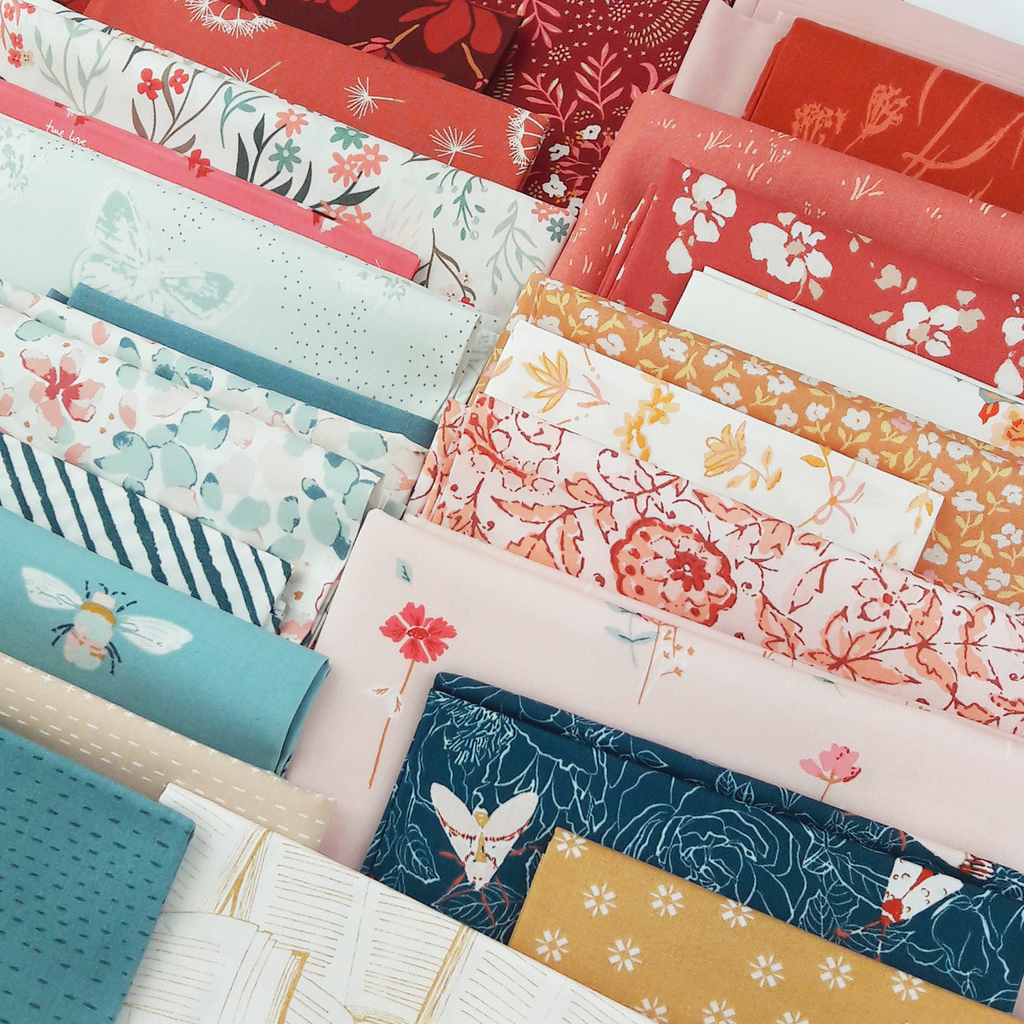 Art Gallery Fabric SCRAPS ~ Sundown
£12.50
*FOUR for THREE on all scrap packs*
The Sundown fabric scrap pack, glowing prints from Art Gallery Fabrics®.

There are at least 12 pieces per pack, all different designs with the odd duplicate.
The pieces are all around 10cm - 15cm wide x 15cm - 45cm long with the some skinny scraps.
Each pack weighs 100gm | Approx fabric area ~ 90cm x 90cm

Premium quality cotton poplin with a high thread count for a smooth finish and low shrinkage. Lightweight and crisp with a dense, tight weave; great for quilting and dressmaking.
100% pima cotton | OEKO-TEX certified | Weight ~ 125g/sqm | Warm wash