Free UK shipping on all orders over £20.00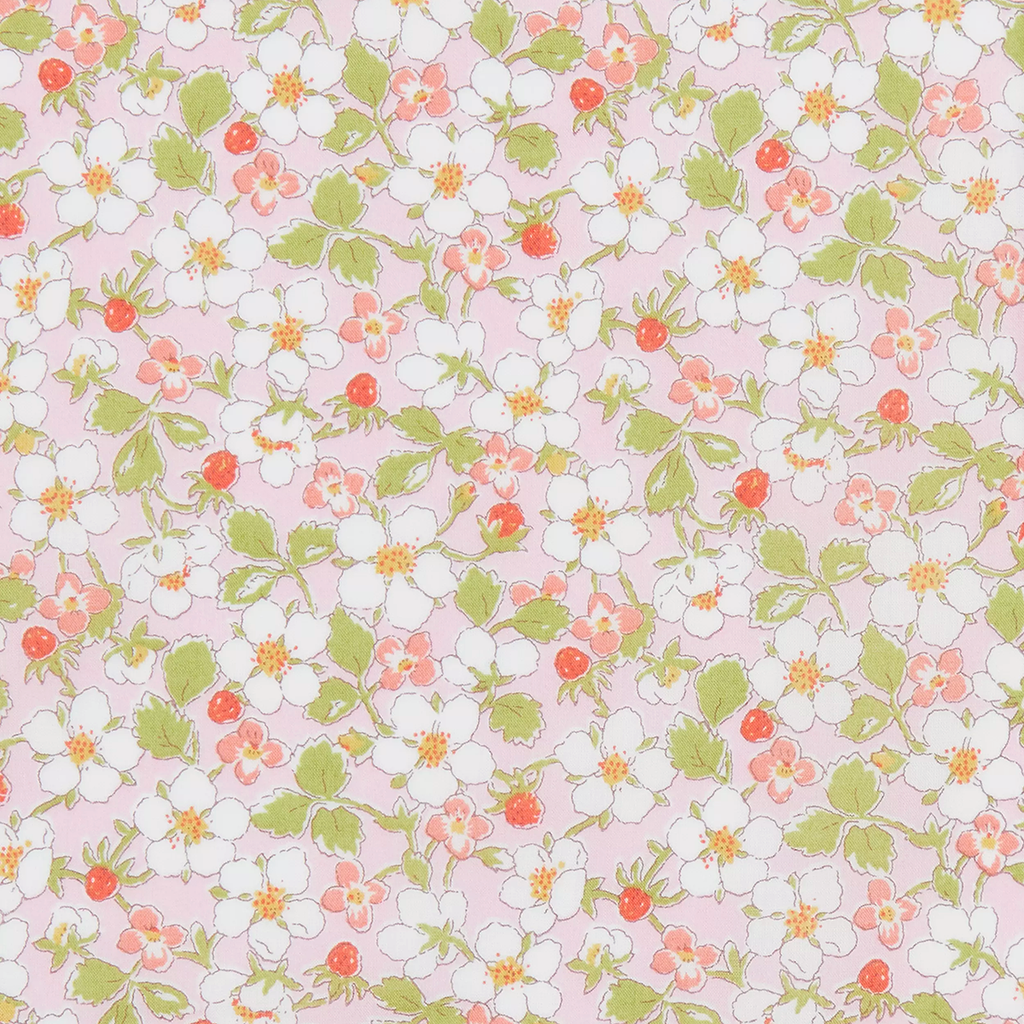 Liberty Fabrics ~ Paysanne Blossom A Pink
£4.25
We have run out of stock for this item.
* Arriving in December *
Paysanne Blossom; strawberries in pink from the Kaleidoscope collection from Liberty Fabrics. Delicate, white strawberry flowers and fruit on a vibrant, pale pink.
Liberty's signature Tana Lawn™ fabric made from specially selected ultra-fine long staple cotton. Lightweight and very fine with a dense, tight weave for a silk-like feel, well suited to quilting and dressmaking.
100% cotton | Weight ~ 76g/sqm

Roll width ~ 134cm | Wash 40°C and line dry
Each strawberry is around 5mm wide | Pattern repeat - 7cm wide x 8cm drop